Director's Message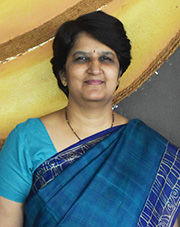 We at SVS SOA strongly focus on one compelling fact that architectural education should ensure that all graduates have knowledge and ability in architectural design, including technical systems and requirements as well as consideration of health, safety and environmental balance.
Architecture has grown leaps and bounds within our country and globally as well. Gone are the days when the clients were clinging on to the local consultants to design a villa or an apartment. Hilary French, Professor of Design at Bath School of Art and Design, London rightly says, "Architecture is not considered as self-sufficient profession anymore but a multidisciplinary, multi-skilled and multidirectional profession". The societal and contextual consciousness and analysis that are inculcated within the minds of the students through appropriate studies and interaction enable them to produce better architectural designs.
At SVS School of Architecture, we insist the same from the students, not just art and painting of the visualized architectural design. But more importantly, we give emphasis on the way the drawings are prepared; the way the detailing is done; the way the drawings become more representational; and the way in which true architecture can be viewed in its fullest glory through these sheets. We also strongly believe in developing the interpersonal skills of each and every one of the student to ensure they are ready to step into the professional field after their graduation.
One major problem that the enterprising students of architecture face during their course of study is the inability to relate structural design to their architectural design. Although, in architectural design studio, there is a need to enable maximum creativity through the knowledge of all disciplines involved, there has always been an apparent separation between design studio and structure courses and a lack of time to teach statically undefined structural systems that are more complex than simple beams and columns. To bridge this gap, we at SVS SOA adopt a "trans-disciplinary approach" to architectural design studios, where design studio, structures courses and theory are brought under one umbrella and not as isolated disciplines. By doing this, we have been able to enhance learner participation and creation of new knowledge among the students. This also generates a unity of intellectual frameworks beyond the interdisciplinary perspectives.
The students are also needed to introspect themselves and start learning to develop a meaningful conversation with their design thinking process [you read it right – conversation with their design thinking process]. Consciousness about society and the scale of impact of their design on the society should be explored at every stage of the design process through meaningful iterations and feasible design rationale. This helps in creating architectural emotion and further changes the way we experience spaces.
Dr. Champa H S
Director